The Mysteries Of The Rosaries
---
The Mysteries Of The Rosaries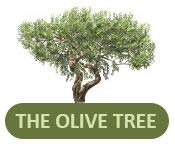 Volume I/ Issue 7/ October 2016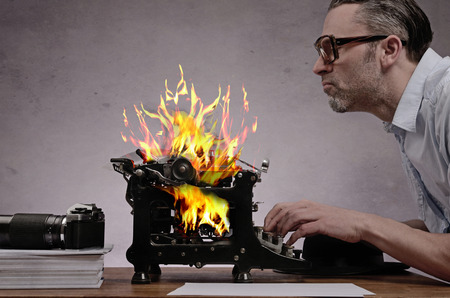 From the Editorial Desk:
The month of October is dedicated to the Holy Rosary. According to an account by fifteenth-century Dominican, Alan de la Roch, Mary appeared to St. Dominic in 1206 after he had been praying and doing severe penances because of his lack of success in combating the Albigensian heresy.(They believed in a good spirit who created the spiritual, and in an evil spirit who created the material world, including the human body, which is therefore under his control. The good spirit created the soul but the evil one imprisoned it in the body, which is evil from its source. To deliver souls from this evil and punishment, the good spirit, God, sent Jesus Christ who is only a creature.)
Mary praised St. Dominic for his valiant fight against the heretics and then gave him the Rosary as a mighty weapon, explained its uses and purpose, and told him to preach it to others.
Since the prayers of the Rosary come from such excellent sources — from Our Lord Himself, from inspired Scripture, and from the Church — it is not surprising that the Rosary is so dear to our Blessed Mother and so powerful with heaven.
With this in mind, This months Olive Tree is dedicated in focusing on the Mysteries, of the Rosary.
Now a Mystery, according to the Church is something "hidden" in the sense that we human beings, in our present state, cannot understand but will be able to understand in our glorified state in heaven when we enjoy the face-to-face vision of God.
So although we will have not explained everything about the Mysteries of the Rosary, We do hope that you will come away from reading them having a greater appreciation for what the Rosary stands for.
So as Pope Blessed Pius IX said, "Give me an army saying the Rosary and I will conquer the world." In our own little way we hope to help bring this to pass in this edition of the Olive Tree.
P.S.if you want some Rosary Pamphlets to hand out with your Rosaries go to our download page.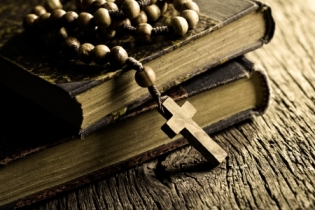 The Joyful Mysteries
One of the things I appreciate about the Rosary is that it covers the various events in the life of Our Blessed Saviour and also His Blessed Mother. And in so doing we find that their lives mirror our lives in a certain sense. No, not that our lives are extraordinary in that sense. But what I mean is that when we pray the mysteries of the Rosary, they cover a wide range of emotions and events (i.e., the Joyful; Sorrowful; and Glorious Mysteries) And this is why I say there are similarities in that sense because in our life we exhibit a wide range of emotions over a wide range of events. Our Lord and His Blessed Mother were not any different. Each of the mysteries is a mediation on the events of the life of Our Blessed Saviour. These events range all the way from the Annunciation all the way to His Ascension into Heaven. Let us focus for now on the Joyful Mysteries and focus on the various lessons that we can learn from each mystery.
First Joyful Mystery is the Annunciation
"And the angel said to her: Fear not, Mary, for thou hast found grace with God. Behold thou shalt conceive in thy womb, and shalt bring forth a son; and thou shalt call his name Jesus." (St. Luke 1:30-31)
Our Lady is truly one of the greatest human beings to ever live throughout the history of the world. Her influence is still being felt today as it was some two-thousand years ago. And why is her influence so great throughout human history? Her influence came from one simple word: "yes." When Our Lady gave her fiat it set in motion events that would be far-reaching. Through her simple "yes," God found a vehicle to send His Son into the world. So, too, with us we can follow the example of Our Lady and give our "fiat" to God as well. We need to say "yes" to God when it comes to dedicating our life to Him. We need to say "yes" to God when it comes to working on His behalf throughout the world. We need to say "yes" to God to make Him the ruler of our life and of our heart. Our Lady was not sure why God had chosen her. Our Lady did not know the magnitude of the events that were to unfold. Our Lady was not even sure why these events were happening and what her role was to be. But despite all of this, she gave her fiat to God. Very often we may not know why God has chosen us. We may not know what part we will play or what influence we will have. But as long as we give our "fiat," as long as we say "yes" to doing God's will in our life, we will be in good company. We will be in the company of Our Blessed Mother, who first said "yes" to doing God's will in her life.
Second Joyful Mystery is the Visitation of Our Lady to Saint Elizabeth
When Our Lady went to visit St. Elizabeth, the unborn babe leaped for joy in the womb of St. Elizabeth:
"And it came to pass, that when Elizabeth heard the salutation of Mary, the infant leaped in her womb. And Elizabeth was filled with the Holy Ghost: And she cried out with a loud voice, and said: Blessed art thou among women, and blessed is the fruit of thy womb. And whence is this to me, that the mother of my Lord should come to me?" (St. Luke 1:41-42)
When we pray this second mystery, we can focus on the fact that Christ is with us when we visit others around us. Without a doubt, Our Blessed Saviour founded His Church so that we could carry on the work here on earth that He began. We are called to preach the Good News . . . to spread the Gospel throughout all the world! When Our Lady was carrying the Christ Child in her womb it caused the yet unborn St. John the Baptist to leap for joy in the womb of St. Elizabeth. When we carry Christ in our hearts, we will radiate Him through our actions, through the way in which we live our life, through the love that we show others. When we make a point to carry Christ in our hearts, people will perceive the Blessed Saviour at work in us. Carry Christ with you at all times as you go throughout your daily lives. Let Him influence you in your actions and interactions with others.
The Third Joyful Mystery is the Birth of the Child Jesus
"And it came to pass, that when they were there, her days were accomplished, that she should be delivered. And she brought forth her firstborn son...." (St. Luke 2:6-7)
At Christmas we focus on the birth of Jesus . . . or at least we should, but that is a different reflection altogether . . . and as such here in the Third Joyful Mystery we also focus on the birth of the Child Jesus. In the history of the world, has there ever been such a joyful event as the birth of the Messiah of mankind? And yet we know that the birth of the Child Jesus was for the most part unnoticed by the world. There were some that took note, of course, such as the local shepherds and the angels, but the rest of the world was not aware of the miraculous event taking place that would change the course of the world forever. So, too, we pray in our own life that Christ will be born once again in our heart! We pray that Our Blessed Saviour will have a special place in our heart where He will abide there with us. When Christ does come to abide in our heart, the world will not notice. The world will be concerned with their own worldly affairs just as they were two-thousand years ago. Let Christ abide in your heart. Let Him dwell there all your days on earth so that He will always be with you: to encourage you and to love you; to teach you and to guide you.
The Fourth Joyful Mystery is the Presentation of the Child Jesus in the Temple
In St. Luke 2:22, we hear: "And after the days of her purification, according to the law of Moses, were accomplished, they carried him to Jerusalem, to present him to the Lord:"
In this verse we hear of the dedication of Our Lady and St. Joseph in fulfilling the law of Moses in presenting the Child Jesus in the Temple. In this sense, we can focus not only on the obedience of the Holy Family but also their sacrifice. We too for our part need to be obedient to God in our life and sometimes this will entail sacrifice on our part. In the world which we live it is easy to be a Christian "in name only." What I mean is that anyone can say they are a Christian. And many people do just that, they say they are Christian but they do not live a very Christian life. They follow the ways of the world much more than they follow God. For the dedicated, committed Christian, we are called to be obedient to God and doing His will here in this life. As I say, sometimes this will require sacrifice and dedication on our part.
The Fifth Joyful Mystery is the Finding of the Child Jesus
Those of you who are parents have probably had the experience of "losing" your children a time or two. Perhaps it was in a department store or a mall. One minute your child is with you and the next minute the child is gone. Perhaps for a brief moment or two panic sets in because you don't know what has happened to your child. And then when your child shows up, how happy you feel because you know your child is safe. Let us place ourselves in the shoes of the Holy Family in that regard. We can only imagine what it was like for Our Lady and St. Joseph once they discovered that the Child Jesus was not in their company. We know of their frantic search and backtracking of their steps to see if they could find Him. In this mystery, we focus on the joy of finding Jesus. For Mary and St. Joseph, they found the Child Jesus in the Temple. For us, we can focus on the joy of finding Our Blessed Lord in the Tabernacle. Joyful that Our Lord is there waiting for us. He is always ready to listen to us . . . to love us . . . . to guide us . . . to sustain us. Like Mary and St. Joseph, though, we must search for Him. We must go in search of Our Blessed Lord. Not that He is far away. Rather, we must make our way through the "maze" of worldly cares and concerns that block and hinder our way of finding Our Blessed Saviour.
The Funny Fharmacy
Proverbs 17:22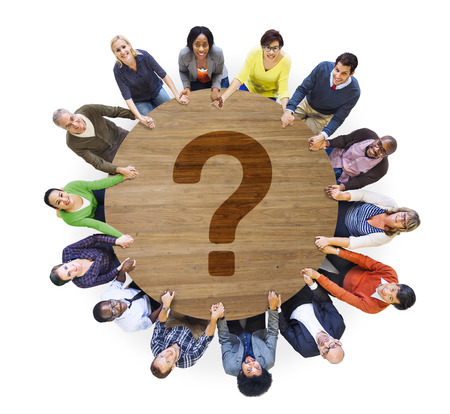 Questions and Answers
What does the words "Ember Days" mean?
Ember Days: Marking the Changes of the Seasons
The Church celebrates Ember Days four times each year. They are tied to the changing of the seasons, but also to the liturgical cycles of the Church.
The spring Ember Days are the Wednesday, Friday, and Saturday after the First Sunday of Lent; the summer Ember Days are the Wednesday, Friday, and Saturday after Pentecost; the fall Ember Days are the Wednesday, Friday, and Saturday after the Feast of the Exaltation of the Holy Cross; and the winter Ember Days are the Wednesday, Friday, and Saturday after the Feast of Saint Lucy (December 13).
Ember days were set to compete with or replace certain pagan festivals. The Romans were originally given to agriculture, and their native gods belonged to the same class. At the beginning of the time for seeding and harvesting religious ceremonies were performed to implore the help of their deities: in June for a bountiful harvest, in September for a rich vintage, and in December for the seeding.
The Ember Days are a perfect example of how the Church (in the words of the Catholic Encyclopedia) "has always tried to sanctify any practices which could be utilized for a good purpose." The pagan practice, though directed at false gods, was praiseworthy; all that was necessary was to transfer the supplications to the true God of Christianity. We see st. Paul doing the same type of thing when he saw the statue of the Unknown god.
But Paul standing in the midst of the Areopagus, said: Ye men of Athens, I perceive that in all things you are too superstitious. For passing by, and seeing your idols, I found an altar also, on which was written: To the unknown God. What therefore you worship, without knowing it, that I preach to you: (Acts 17:22-23)
The adoption of Ember Days by Christians happened so early that Pope Leo the Great (440-61) considered the Ember Days (with the exception of the one in the spring) to have been instituted by the Apostles. By the time of Pope Gelasius II (492-96), the fourth set of Ember Days had been instituted. Originally celebrated only by the Church in Rome, they spread throughout the West starting in the fifth century.
The Ember Days are celebrated with fasting (no food between meals) and half-abstinence, meaning that meat is allowed at one meal per day. Complete abstinence from meat is required on Ember Friday.
As always, such fasting and abstinence has a greater purpose:
1. To thank God for the gifts He gives us through nature.
2. To pray and fast for the conversion of sinners. Think of your family members, friends, those out side of the Church etc.
3. Asking God to do great things during the new season that we are begining. Asking for faith to trust that He will work mightily in our lives.
4. Praying and fasting for the forgiveness of our own sins and for our own conversions as well.
The Church has given us these wonderful tools to help us in our relationship with Christ and his Church and to help bring us one step closer to becoming the Saint he desires for us to be.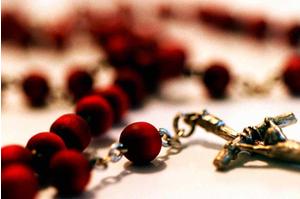 The Sorrowful Mysteries: Mother of the Man of Sorrows.
Sorrow either softens our heart or hardens it. In the Blessed Virgin Mary sorrow softened her heart, making her the compassionate Mother of Mercy. And so let us contemplate the first three of Mary's sorrows, those which came before the Passion of our Lord Jesus Christ. And let us ask Mary to intercede with God to soften our own hearts.
And Simeon blessed them, and said to Mary his mother: Behold this child is set for the fall, and for the resurrection of many in Israel, and for a sign which shall be contradicted; and thy own soul a sword shall pierce, that, out of many hearts, thoughts may be revealed. (Luke 2:34-5)
In a devotion to the Seven Sorrows we read: "I grieve for thee, O Mary most sorrowful, in the affliction of thy tender heart at the prophecy of the holy and aged Simeon. Dear Mother, by thy heart so afflicted, obtain for me the virtue of humility and the gift of the holy fear of God."
First of all, notice that Mary has a tender heart, which is contrasted to a hard heart. Let us consider well whether we have a tender heart.
And I will give you a new heart, and put a new spirit within you: and I will take away the stony heart out of your flesh, and will give you a heart of flesh. (Ezechiel/Ezeckiel 36:26)
Notice that God gives us a heart of flesh or a tender heart. It is not something we can do ourselves. So let us pray that God will do this heart transplant on us!
And after they were departed, behold an angel of the Lord appeared in sleep to Joseph, saying: Arise, and take the child and his mother, and fly into Egypt: and be there until I shall tell thee. For it will come to pass that Herod will seek the child to destroy him. Who arose, and took the child and his mother by night, and retired into Egypt: and he was there until the death of Herod: That it might be fulfilled which the Lord spoke by the prophet, saying: Out of Egypt have I called my son. (Matthew 2:13-15)
Consider the difficulty of this journey. It was over four hundred miles. Today we can cross such terrain in less than a day, but they had to walk. This journey with a small child would have taken months. Consider the tender heart of this mother, who desired to give her Divine Son all that she could in the way of comfort. Now she was deprived of this. Herod sought His life.
And notice that God calls His Son out of Egypt. We are also called out of Egypt, which represents the world and into the Promised Land, that is to Heaven. And the Promised Land here on earth is Christ's Church.
Let us return to the devotion: "I grieve for thee, O Mary most sorrowful, in the anguish of thy most affectionate heart during the flight into Egypt and thy sojourn there. Dear Mother, by thy heart so troubled, obtain for me the virtue of generosity, especially towards the poor, and the gift of piety." Let us also grieve, when we find ourselves in Egypt, and long to return home to Almighty God.
And his parents went every year to Jerusalem, at the solemn day of the pasch, and when he was twelve years old, they going up into Jerusalem, according to the custom of the feast, and having fulfilled the days, when they returned, the child Jesus remained in Jerusalem; and his parents knew it not. And thinking that he was in the company, they came a day's journey, and sought him among their kinsfolks and acquaintance. And not finding him, they returned into Jerusalem, seeking him. And it came to pass, that, after three days, they found him in the temple, sitting in the midst of the doctors, hearing them, and asking them questions. And all that heard him were astonished at his wisdom and his answers. And seeing him, they wondered. And his mother said to him: Son, why hast thou done so to us? behold thy father and I have sought thee sorrowing. And he said to them: How is it that you sought me? did you not know, that I must be about my father's business? And they understood not the word that he spoke unto them. And he went down with them, and came to Nazareth, and was subject to them. And his mother kept all these words in her heart. (Luke 2:41-51)
Imagine losing track of God! As parents, Mary and Joseph had responsibility from Almighty God for His Divine Son, and now they have lost Him! Consider what they must have wondered. Had His Passion already begun, because of their carelessness?
How is it that you sought me? did you not know, that I must be about my father's business?
Mary kept these words in her heart and pondered them. And this is what we are called to do.
They have laid it waste, and it hath mourned for me. With desolation is all the land made desolate; because there is none that considereth in the heart. (Jeremias/Jeremiah 12:11)
The land becomes desolate, when we do not consider in the heart, that is take to heart the teachings of the Gospels as Mary did. This is how we transform ourselves from carnal to spiritual. Only when we open our hearts to the voice of God as Mary did, can we become spiritual. And let us also follow Mary in doing God's will, for our salvation depends not only on taking these things to heart, but then in performing God's will in our lives. When we have a decision to make, our only questions should be: What is God's will for me in this case?
And Mary said: Behold the handmaid of the Lord; be it done to me according to thy word. (Luke 1:38)
This was Mary's Rule of Life, and it should also be ours, even if it brings us to sorrows, as it did for Mary. Let us learn from Mary how we should handle sorrow in total conformity to God's most holy will.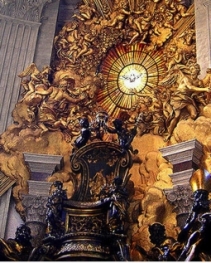 The Pope Speaks
How Many Are Saved? And How Many Go to Hell?
"For many are called, but few are chosen."(Matthew 22:14)
We shall consider three points that people make.
The first point is that few adult "Christians" go to heaven.

The second is that all adult "Christians" can go to heaven.

And the last point is a brief discussion of the infallible means of making sure you are one of the few, the humble, the true Christians.
"So shall the last be first, and the first last. For many are called, but few chosen." (Matthew 20:16)
Saint Alphonsus expresses the common opinion that the majority of adult Catholics damn themselves to Hell. He follows Scripture, the Fathers of the Church and the Saints in expressing this opinion.
In the past century and a half some have tried to minimize this and even proclaim that the majority of people go to heaven. And yes, we are talking about Catholics, several of whom are well loved for their writings, who have reached the conclusion that the majority are saved.
However, there is a major problem with thinking that the majority are saved. It causes us to relax, as if we do not need to do as much in order to be saved. In fact, it is easy to adopt ideas that are more likely to be found amongst those in hell, than in the saints in heaven.
"Wherefore, brethren, labour the more, that by good works you may make sure your calling and election." (II Peter 1:10)
If we believe that few are saved, then we will strive harder to be amongst that few. Let us look at this from two angles. Let us say we decide that the majority are saved, and take a lax view of life. At the end of the world we find out, we are wrong and find out we did not do enough to be saved. Do we want to take a chance on eternal misery? Now let us say, we believe few are saved, and we do a great deal to make sure we are one of those few. Now at the day of judgment we find out that actually far more are saved than we thought. Should we be unhappy that we did more and now have more glory in heaven? Those who are unhappy about this are those who want to be just as worldly as they can be, and yet go to heaven. As the saying goes, they want to have their cake and eat it to. And even the world tells us this is crazy.
"And the king went in to see the guests: and he saw there a man who had not on a wedding garment. And he saith to him: Friend, how camest thou in hither not having a wedding garment? But he was silent. Then the king said to the waiters: Bind his hands and feet, and cast him into the exterior darkness: there shall be weeping and gnashing of teeth. For many are called, but few are chosen." (Matthew 22:11-14)
We can all have the wedding garment of sanctifying grace. God provides us all of the grace we need and the opportunities we need to save our own souls. If we don't save our soul, it is our own fault.
"Who will have all men to be saved, and to come to the knowledge of the truth." (I Timothy 2:4)
And so God wills that all of us go to heaven. Then the question is, do we will it, because God will not drag us kicking and screaming into heaven against our will? The answer is no,
We have to give our heart to God asking Him to change what the heart wants.
For it is God who worketh in you, both to will and to accomplish, according to his good will.(Philippians 2:13)
It is our duty to open our hearts to Almighty God, so that He can work in them. We find this easy, if we will pray the Our Father sincerely, especially: "Thy will be done."
And I will give you a new heart, and put a new spirit within you: and I will take away the stony heart out of your flesh, and will give you a heart of flesh. (Ezechiel/Ezeckiel 36:26)
It is easy for us to harden our hearts. And this brings on a condition of spiritual heart disease. And this disease is eternally deadly. This is why we pray that God will remove our hard heart and replace it with a heart of flesh that is loving and can be molded by Almighty God as He wills.
If you love me, keep my commandments. (John 14:15)
This is the first step on the road to heaven. If we can search the Scriptures, we can find the truth. Read and live by the Sermon on the Mount and the other sayings of Jesus. Study what the Church teaches us through the basic catechism. God's law is not hard to understand. We try to complicate it, because we want to find a loophole to justify our pet sin. And this is why few are saved. It is time to accept the truth as it is and live by it. Christianity is a way of life.
Afterwards, Jesus findeth him in the temple, and saith to him: Behold thou art made whole: sin no more, lest some worse thing happen to thee. (John 5:14)
And Jesus advised the woman taken in adultery: "Go, and now sin no more." (John 8:11) Very simple, give up sin.
(Jeremias/Jeremiah 12:11) laments: "They have laid it waste, and it hath mourned for me. With desolation is all the land made desolate; because there is none that considereth in the heart."
Considering in the heart and soul is mental prayer, and it is so easy that even a child can do it.Saint Alphonsus quotes Jeremias and then proposes that all who meditate, that is consider in the heart, save their souls. He states that we will either give up sin or we will give up prayer. We can consider mental prayer as a form of heaven insurance. If we persevere until the end of the world in mental prayer, we shall be saved. The end of the world for us is that day on which the world ends in regard to us, the day of our death.
Oremus,
+Michael pp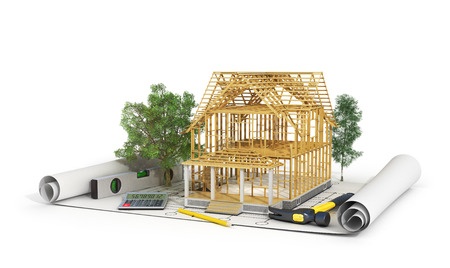 Living Catholic
Building Maturity Through Principles
There are 4 Steps to Maturity
1. Principles of Life
What are Principles?
A fundamental truth or proposition that serves as the foundation for a system of belief or behavior or for a chain of reasoning.
Where should we find correct Principles/Truth?
We find it in the Church.
(I Timothy 3:15) That thou mayest know how thou oughtest to behave thyself in the house of God, which is the church of the living God, the pillar and ground of the truth.
We find it also in Scripture. With the guidance of the Church.
(II Timothy 3:16-17) All scripture, inspired of God, is profitable to teach, to reprove, to correct, to instruct in justice, That the man of God may be perfect, furnished to every good work.
2. Life is affected by our Principles.
When a principle of life is violated or neglected, breakdowns result in one or more of these basic areas in life.
Our response to God in different areas of our life.
Acceptance of who we are.
Harmony with in the Family.
Having purpose for the future.
Having healthy friendships.
Harmony in courtship and marriage.
Our Management of financial affairs.
(Proverbs 10:17) The way of life, to him that observeth correction: but he that forsaketh reproofs goeth astray.
(Proverbs 15:31) The ear that heareth the reproofs of life, shall abide in the midst of the wise. He that rejecteth instruction, despiseth his own soul: but he that yieldeth to reproof possesseth understanding.
(Proverbs 6:23) Because the commandment is a lamp, and the law a light, and reproofs of instruction are the way of life:
Steps to Correct Violations of Principles
Once a breakdown in life has been traced to a violation of a principle given by the church and scripture, clear and logical steps of action are required to reconstruct thinking and direction.
(Proverbs 1:23) Turn ye at my reproof: behold I will utter my spirit to you, and will shew you my words.
(I Corinthians 11:28,31) But let a man prove himself:.........But if we would judge ourselves, we should not be judged.
Look at what happens when we go against the principles of the Church and scripture.
(Proverbs 1:24-30) Because I called, and you refused: I stretched out my hand, and there was none that regarded. You have despised all my counsel, and have neglected my reprehensions. I also will laugh in your destruction, and will mock when that shall come to you which you feared. When sudden calamity shall fall on you, and destruction, as a tempest, shall be at hand: when tribulation and distress shall come upon you: Then shall they call upon me, and I will not hear: they shall rise in the morning and shall not find me: Because they have hated instruction and received not the fear of the Lord, Nor consented to my counsel, but despised all my reproof.
In Conclusion:
Correction may produce an immediate solution, but further guidance of discipline from the Church and in Scripture is essential to strengthen and reaffirm the importance of the steps which were taken.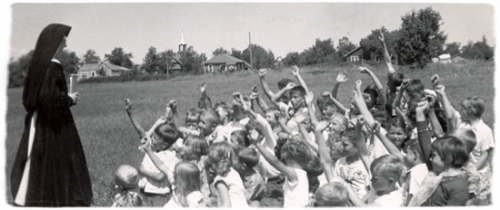 Catechism Catch Up!
On God and His Perfection
Attributes of God – The Characteristics
"Wisdom is the ability to devise perfect ends and to achieve these ends by the most perfect means." In other words, God makes no mistakes.
O the depth of the riches of the wisdom and of the knowledge of God! How incomprehensible are his judgments, and how unsearchable his ways! For who hath known the mind of the Lord? Or who hath been his counsellor? (Romans 11:33-34)
God knows no boundaries. He is without measure. This attribute by definition impacts all of the others. Since God is infinite, everything else about Him must also be infinite.
Is it then to be thought that God should indeed dwell upon earth? for if heaven, and the heavens of heavens cannot contain thee, how much less this house which I have built? (Third Book Of Kings / 1 Kings 8:27)
This is the attribute by which He rules His entire creation. It is the application of His other attributes of being all-knowing and all-powerful. It makes Him absolutely free to do what He knows to be best. God is in control of everything that happens. Man still has a free will, and is responsible for his choices in life.
Whatsoever the Lord hath pleased he hath done, in heaven, in earth, in the sea, and in all the deeps. (Psalms 134:6)
This is the attribute that sets God apart from all created beings. It refers to His majesty and His perfect moral purity. There is absolutely no sin or evil thought in God at all.
Holy, holy, holy, the Lord God of hosts, all the earth is full of his glory. (Isaiah 6:3)
There is none holy as the Lord is: for there is no other beside thee, and there is none strong like our God. (I Kings 2:2)
Although, God reveals Himself in three persons, God is One and cannot be divided. All are involved completely whenever One of the Three is active.
Thus saith the Lord the king of Israel, and his redeemer the Lord of hosts: I am the first, and I am the last, and besides me there is no God. Who is like to me? (Isaias 44:6-7b)
Going therefore, teach ye all nations; baptizing them in the name of the Father, and of the Son, and of the Holy Ghost. (Matthew 28:19)
God possesses perfect knowledge and therefore has no need to learn. God has never learned and cannot learn." Omniscience means all-knowing. God knows everything, and His knowledge is infinite. It is impossible to hide anything from God.
Who telleth the number of the stars: and calleth them all by their names. Great is our Lord, and great is his power: and of his wisdom there is no number. (Psalms 146:4-5)
God is greater than our heart, and knoweth all things. (I John 3:20b)
Everything that God has promised will come to pass. His faithfulness guarantees this fact. He does not lie. What He has said in the Bible about Himself is true. Jesus even said that He is the Truth.
And thou shalt know that the Lord thy God, he is a strong and faithful God. (Deuteronomy 7:9a)
But God is faithful, who will strengthen and keep you from evil. (II Thessalonians 3:3)
Love is such an important part of God's character that the apostle John wrote, "God is love." This means that God holds the well-being of others as His primary concern. For a full definition of love, read 1 Corinthians 13.
Literally this word means all-powerful. Since God is infinite and since He possesses power, He possesses infinite power.
With God all things are possible. (Matthew 19:26 b)
God has no beginning or end. He just exists. Nothing else in all the universe is self-caused. Only God. Scripture says, "In the beginning, God." He was already there.
God said to Moses: I AM WHO AM (Exodus 3:14)
"That is, I am being itself, eternal, self-existent, independent, infinite; without beginning, end, or change; and the source of all other beings."-Douay Rheims commentary.
He has no needs and there is no way He can improve. To God, nothing else is necessary. He does not need our help with anything, but because of His grace and love, He allows us to be a part of advancing His plan on earth and being a blessing to others.
Father hath life in himself. (John 5:26)
The Bible says that God is just yet he is also merciful. His character defines what being just and merciful really is. He does not conform to some outside criteria.
And he shall judge the world in equity, he shall judge the people in justice. And the Lord is become a refuge for the poor: a helper in due time in tribulation. (Psalms 9:9)
Example: Because of your sin you become separated from God and must die for that sin. That's Justice. Mercy is when God himself in Jesus Christ dies in your place on the cross. Justice has been satisfied and Mercy has reconciled you to God.
This simply means that God never changes.
For I am the Lord, and I change not. (Malachias 3:6a)
In some ways, this fact about God is similar to His self-existence. God always has been and will forever be, because God dwells in eternity. Time is His creation. It is why God can see the end from the beginning, and why He is never surprised by anything. If He were not eternal, God's offer of partaking in His eternal life for those who are in Christ Jesus would mean nothing.
The goodness of God is that which disposes Him to be kind, cordial, benevolent, and full of good will toward men. This attribute of God is why He bestows all the blessing He does on His followers. God's actions define what goodness is, and we can easily see it in the way Jesus related to the people around Him.
Thou art good; and in thy goodness teach me thy justifications. (Psalms 118:67)
And thou hast dealt with us, O Lord our God, according to all thy goodness, and according to all that great mercy of thine:(Baruch 2:27)
Grace is the bestowal of that which we don't have but need to accomplish Gods will in our life. Its unearned an unmerited, yet He graciously gives all the graces we need to live for him.
But to every one of us is given grace, according to the measure of the giving of Christ. (Ephesians 4:7)
Let us go therefore with confidence to the throne of grace: that we may obtain mercy, and find grace in seasonable aid. (Hebrews 4:16)
This theological term means "always present." Since God is infinite, His being knows no boundaries. So, clearly He is everywhere. This truth is taught throughout scripture as the phrase "I am with you always" is repeated 22 times in both the Old and New Testaments.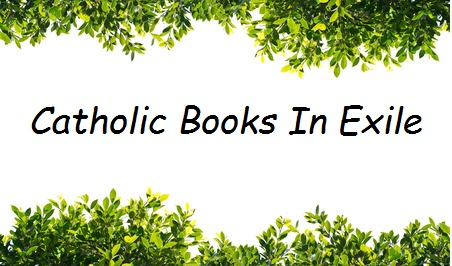 Father Poulain's book is an example of modern scientific methods applied to a subject-mysticism-which critics outside the Church commonly regard as a mere form of brain-weakness peculiar to pious persons, and over which even Catholics are sometimes apt to shake their heads. Is there to be found in the interior life of devout souls, in their intercourse with their Maker, a life more intimate still-a secret door opening into a world still further withdrawn from sense, where very few may enter, but where the chosen ones have a sight and feeling of God, and enjoy His presence not less, but more really than we apprehend objects with our bodily senses?

This is clearly a question of no little importance, and one which should not be without interest for a day like our own when we hear so much of Occultism and Theosophy and Spiritualism in its different branches-all of them attempts in their own way to pass material bounds and explore the region beyond. Pere Poulain's book is much more than an examination of spiritual marvels. It is a survey of the Kingdom of Prayer in all its length and breadth, in its lowest as well as its most perfect forms. The interior life is seen to be a process, an orderly evolution, of which we can outline the laws and mark the successive stages. Even in its highest development we are permitted, as it were, to watch the first sprouting of the wings, then their gradual growth and freer play, until at last, with gathered strength and unerring aim, they bear the soul towards God beyond the range of our sight. There are comparatively few problems of the ascetical life which do not fall in some degree within the scope of this treatise-the helps and hindrances of prayer, interior trials, scruples, discouragement, presumption.


The Fraters Kitchen

This time of year it starts to cool down! Between the cool weather and sniffles, you need something that just might get you through the Autumn and Winter cool days.
Often used as a cold remedy, a hot toddy is at once delicious and invigorating. It is a drink that's sure to leave everyone warm and a bit toasty.
Hot Toddy
What you'll need:
2 oz bourbon whiskey
¾ oz lemon juice

¾ oz honey

1 slice lemon

1 clove
sliced ginger

1 swizzle stick

or cinnamon stick.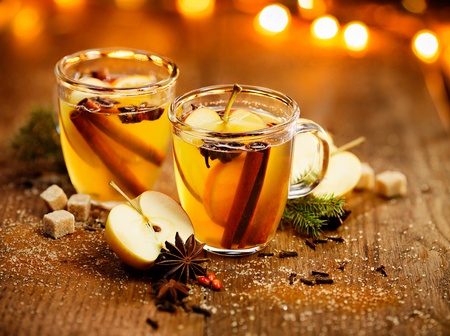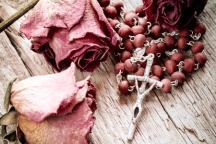 The Glorious Mysteries
"Whereof I am made a minister according to the dispensation of God, which is given me towards you, that I may fulfill the word of God: The mystery which hath been hidden from ages and generations, but now is manifested to his saints, to whom God would make known the riches of the glory of this mystery among the Gentiles, which is Christ, in you the hope of glory." - Colossians 1:25-27.
The concept of the mysteries which are recalled and meditated upon during the praying of the Most Holy Rosary might seem to be so obvious as to go without mention. How often do we step back to take a look at the mysteries themselves? It is worth a brief excursion in our prayer to take a quick look at both the mysteries we are to contemplate, but also at the very concept of mystery itself.
As we will see, in the face of mystery, there is no amount of words which could possibly begin to exhaust even the fruits of even the most elemental steps in contemplation. For this reason, dear soul, I will attempt to keep this article brief. I hope that herein we will find an introduction to contemplation, and that we then will take the further steps to which we are invited in meditation and conversion. Come along! For God would make known to you the riches of these mysteries.
"To you it is given to know the mystery of the kingdom of God; but to the rest in parables, that seeing they may not see and hearing may not understand." - Gospel according to St. Luke 8:10
Firstly, if we are going to look upon the mysteries of the Rosary, we really should define what is meant by "mystery." Now, a mystery by its very nature seems to evade a direct definition, inasmuch as every mystery is inexhaustible in its profundity. But for our purposes in this article, let us propose a very brief, if inexact, pragmatic definition so that we know what it is we are starting with. Briefly, a mystery is a proposition revealed to us by God which we could not even in principle come to know without revelation, and which is itself not exhaustively revealed, since it pertains to the inexhaustible profundity of God Himself.
We have an example of this in the divine revelation of the Three Persons of the Blessed Trinity. We accept the revelation inasmuch as it was revealed by God Himself, who can neither deceive nor be deceived. But the mystery itself is beyond all human knowledge, beyond all human ability to know, and beyond all things created.
There are no words which could begin to explain mystery, since mystery is beyond explanation. Through the sublime grace of revelation, however, mystery is infallibly expressed to us, and we are given the invitation to enter into contemplation of the divine mysteries.
Likewise, the very life of our Lord Jesus Christ is revealed to us as a mystery, the very mystery of redemption. Saint Paul announces that to us in the words with which we began this article. Saint John likewise testifies to this in his own Gospel when he proclaims, "But there are also many other things which Jesus did, which if they were written every one, the world itself, I think, would not be able to contain the books that should be written." - Gospel according to Saint John 21:25.
Building upon this knowledge of the inexhaustible grace to be discovered within the divine mysteries revealed to us by Almighty God, we can begin to appreciate the unending consolation presented within the mysteries of the Holy Rosary. The mysteries which we are called to contemplate therein are none other than the mysteries of the life of our Blessed Lord, contemplated perfectly in the Immaculate Heart of the Mother of God.
So, in the hope of that glory of the mysteries now manifested unto us, let us take a special look at those five mysteries commonly called the Glorious Mysteries. Knowing that the mysteries themselves are profound beyond all measure, we can find an entire lifetime of grace within them. Likewise, trusting not in our selves or our own imagination, let us be led in our overview of the Glorious Mysteries by the Sacred Scriptures, and by the words of the Fathers and the Saints, who have gone before us and now behold the Author of eternal mystery face to face.
Rather than merely engaging in material description, or leading the mind only into creating images unto itself, let us receive the words of the Scriptures and the Fathers and be led to prayer and contemplation.
The first Glorious Mystery: The Resurrection of our Lord.
"And in the end of the sabbath, when it began to dawn towards the first day of the week, came Mary Magdalene, and the other Mary to see the sepulchre. And behold there was a great earthquake. For an Angel of the Lord descended from heaven: and coming, rolled back the stone, and sat upon it. And his countenance was as lightning, and his raiment as snow. And for fear of him, the guards were struck with terror, and became as dead men. And the angel answering, said to the women: Fear not you: for I know that you seek Jesus who was crucified: He is not here; for he is risen, as he said. Come, and see the place where the Lord was laid. And going quickly, tell ye his disciples that he is risen: and behold he will go before you into Galilee: there you shall see him. Lo, I have foretold it to you. And they went out quickly from the sepulchre, with fear and great joy, running to tell his disciples." - Gospel according to St. Matthew 28:1-8.
"Mary stood by the grave seeking Thine immaculate body. Thou didst despoil Hades and was not tried thereby. Thou didst meet the Virgin, and didst grant us life." - Resurrection Dismissal Hymn, Byzantine Liturgy.
"As thou beholdest thy Son and God arisen, thou rejoicest with the Apostles, O pure one, graced of God, and was the first to hear the greeting, 'Rejoice," as thou art the cause of the joy of all, O all-blameless Mother of God!" - St. Theophanes
"It is she who introduced virginity, contained God in her womb, gave birth in the flesh to the Creator, first welcomed Jesus coming back from the dead, and began to proclaim the Resurrection, thus revealing joy to the disciples." - St. Hesychius of Jerusalem
"It was dark, but love lighted the way for her." - St. Romanus
"Eve lifted up her eyes from Sheol and rejoiced in that day, because the Son of her Daughter, as the Medicine of life, came down to raise up the mother of His Mother." - St. Ephraim the Syrian
"Before Thy conception, O Lord, an angel brought the greeting, 'Rejoice,' to her that is full of grace; and at Thy Resurrection, an angel rolled away the stone of thy glorious tomb. The one, instead of sorrow, announced the tokens of gladness. The other, instead of death, proclaimed the life-giving Master unto us. Wherefore, we cry aloud unto Thee, Benefactor of all: Lord, glory be to Thee." - St. John Damascene.
The second Glorious Mystery: The Ascension of our Lord.
"And when he had said these things, while they looked on, he was raised up: and a cloud received him out of their sight. And whilst they were beholding him going up to heaven, behold two men stood by them in white garments; Who also said; Ye men of Galilee, why stand you looking up to heaven? This Jesus, who is taken up from you into heaven, so shall he come as you have seen him going into heaven." - Acts of the Apostles 1:9-11.
"Rejoice, O Theotokos, Mother of Christ God. Him Whom thou didst conceive, didst thou magnify today together with the angels as thou didst behold Him ascending from the earth." - St. John Damascene
"Why did a cloud receive Him? This too was a sure sign that He went up to heaven. Not fire, as in the case of Elias, nor a fiery chariot, but 'a cloud received Him,' which was a symbol of heaven, as the Prophet David says, 'Who appointeth the clouds for His ascent.' Divine power appeared on the cloud." - St. John Chrysostom
"Christ's Ascension is our uplifting, and the hope of the body is raised, whither the glory of the Head has gone on before." - St. Leo the Great
"He Who of mild countenance ascended shall be terrible when He comes again, and whatsoever He has now commanded with mildness He shall then exact with sternness. So let no one waste this time of repentance allowed us. Let no one neglect to do all he can for his own salvation." - St. Gregory the Great
The third Glorious Mystery: The Descent of the Holy Ghost on Pentecost.
"If you love me, keep my commandments. And I will ask the Father, and he shall give you another Paraclete, that he may abide with you for ever, The Spirit of truth, whom the world cannot receive, because it seeth him not, nor knoweth him: but you shall know him; because he shall abide with you, and shall be in you. I will not leave you orphans: I will come to you." - Gospel according to St. John 14:15-18
"And when the days of the Pentecost were accomplished, they were all together in one place: And suddenly there came a sound from heaven, as of a mighty wind coming, and it filled the whole house where they were sitting. And there appeared to them cloven tongues, as it were of fire, and it sat upon each of them: And they were all filled with the Holy Ghost, and they began to speak with divers tongues, according as the Holy Ghost gave them to speak." - Acts of the Apostles 2:1-4.
"Observe how it is always, 'like as,' and rightly: that you may have no gross sensible notions of the Spirit. Also, 'as of a mighty wind,' but it was not a wind. 'Like as of fire.' For when the Spirit was to be made known to John the Baptist, then it came upon the head of Christ in form of a dove; but now, when a whole multitude was to be converted, it is 'like as of fire.' And it sat upon each of them. This means that it remained and rested upon them; for sitting signifies settledness and continuance." - St. John Chrysostom
"And it shall come to pass after this, that I will pour out my spirit upon all flesh: and your sons and your daughters shall prophesy: your old men shall dream dreams, and your young men shall see visions. Moreover, upon my servants and handmaids in those days I will pour forth my spirit." - Joel 2:28-29
"The power to bear Mysteries, which the humble man has received, which makes him perfect in every virtue without toil, this is the very power which the blessed apostles received in the form of fire. For its sake the Saviour commanded them not to leave Jerusalem until they should receive power from on high, that is to say, the Paraclete, which, being interpreted, is the Spirit of consolation. And this is the Spirit of divine visions. Concerning this it is said in divine Scripture: 'Mysteries are revealed to the humble.' The humble are accounted worthy of receiving in themselves this Spirit of revelations Who teaches mysteries." - St. Isaac the Syrian
The fourth Glorious Mystery: The Assumption of the Blessed Virgin Mary.
"For thy soul was not forsaken in Hades, neither did thy flesh see corruption; nor was thine immaculate and pure body taken by the earth, but by heaven. The Queen, the Lady, the Mistress, the Theotokos, the true Mother of God, is translated!" - St. John Damascene.
"The Lord and God of all gave thee as thy portion the things that are above nature. For just as He kept thee virgin in thy childbirth, so did He preserve thy body incorrupt in the tomb; and he glorified thee by a divine translation, showing thee honor as a son to his mother." - St. Cosmas
"Mary is the first of the divinely re-created to enter the Kingdom of the heavens standing at the right hand. She enters because she is the Church, the deified body of Christ. If she were not welcomed before the throne of God, body and soul, then neither could those identified with her as children to their virginal Mother stand before Him in the age to come. What has been done for the saved in the age to come has been accomplished in the Mother of God. She has passed into the Church triumphant. Thus now she is beyond death, beyond the resurrection, and beyond the Last Judgment." - St. Andrew of Crete
"At thy translation, O Mother of God, the angelic hosts, in fear and joy, with their holy wings covered thy body, that had been spacious enough to harbor the divinity. Seized with dread, they accompanied thine inviolate body that had held God, and they went on high before thee crying, unseen, to the hierarchies above, 'Lo, the Queen of all, the Maiden of God, is nigh!'" - St. John Damascene
"For which reason, after we have poured forth prayers of supplication again and again to God, and have invoked the light of the Spirit of Truth, for the glory of Almighty God who has lavished his special affection upon the Virgin Mary, for the honor of her Son, the immortal King of the Ages and the Victor over sin and death, for the increase of the glory of that same august Mother, and for the joy and exultation of the entire Church; by the authority of our Lord Jesus Christ, of the Blessed Apostles Peter and Paul, and by our own authority, we pronounce, declare, and define it to be a divinely revealed dogma: that the Immaculate Mother of God, the ever Virgin Mary, having completed the course of her earthly life, was assumed body and soul into heavenly glory." - Pope Pius XII, Munificentissimus Deus
The fifth Glorious Mystery: The Coronation of the Blessed Virgin Mary.
"She stands at His right as a real Queen, with much boldness, clad in golden garments, attired in embroidery, according to the prophetic saying. Yea, she stood upon the royal throne glittering as the glorious Queen of heaven and earth, and shining inside and outside with the lightings of the gifts of the Holy Ghost, as the ever-illuminating Bride and Mother of the heavenly King of glory, Jesus Christ, our God and Saviour. Ever since then she stands at the right side of the Son, embroidered in the virtues and gifts of purity, of holiness, everything beautiful, chosen, innocent, as the holiest of all saints, the noblest of the cherubim, and incomparably more glorious than the seraphim and of all the heavenly hosts, being thus, next to God, venerated, glorified, and praised above all beings in heaven and earth." - St. John Damascene
"And every one that striveth for the mastery refraineth himself from all things: and they indeed that they may receive a corruptible crown: but we an incorruptible one." - I Corinthians 9:25
For the rest, there is laid up for me a crown of justice, which the Lord, the just judge, will render to me on that day: and not to me only, but to them also who love his coming. Make haste to come to me quickly." - II Timothy 4:8
"And when the Prince of pastors shall appear, you shall receive a never-fading crown of glory." - I Peter 5:4
"Thy throne, O God, is for ever and ever: the sceptre of thy kingdom is a sceptre of uprightness. Thou hast loved justice, and hated iniquity: therefore God, thy God, hath anointed thee with the oil of gladness above thy fellows. Myrrh, and stacte, and cassia, perfume thy garments, from the ivory houses: out of which the daughters of kings have delighted thee in thy glory. The queen stood on thy right hand, in gilded clothing: surrounded with variety." - Psalm 44:7-10
"And there appeared a great wonder in heaven: a woman clothed with the sun, and the moon under her feet, and on her head a crown of twelve stars " - Apocalypse of St. John 12:1
"Be enthroned, Lady, for it is fitting that you should sit in an exalted place since you are a Queen and glorious above all kings." - St. Germanus
Dear soul, these are but a very, very few examples from the Sacred Scriptures and from the Fathers to lead us toward contemplation of some of the mysteries we will encounter in praying the Holy Rosary. Now it is put to us that we set forth, that through grace we might have a new heart created within us, that our intellects might be enlightened, and that we might meditate truthfully and fruitfully on the inexhaustible mysteries of our redemption. Our Lord calls; let us heed his call!


Pray for me as I teach Catechism through the web site. We are also working on a plan to bring classes to the people in there homes around the United States. There is a link to our Catechism lessons. Some of the Lessons may need to be "tweeked" Catechism Lessons. Catechism Lessons

We were planning on traveling to the South Carolina area a week in November to offer the Mass and to be available for confessions. But because of circumstance on that end it has been cancelled. Instead we will be visiting two Priest in the St. Louis area as well as visiting my Aunt in Springfield Illinois during Thanksgiving. Please pray for safe travels. If you are in the those areas and would like us to visit with you, whether it's over night, a meal, or just a cup of coffee email us. We would love to meet you! Also we would be available for Mass or Confession for you and or your family in those areas as well.
We are looking to buy land for a Church and a House of Prayer. Please pray with us in finding the right place. and if you feel led, to donate money for this project you can donate by Paypal, or make check or money orders out to Vatican in Exile.
Don't forget to continue praying for our trip to Europe the Summer of 2017. We have one visit to Hungary for sure, a visit to Ireland, and a possibility in England. Here are the countries we will be available for: Poland, Austria, Hungary, Belgium, Great Britain, Bulgaria, Croatia, Czech Republic, Denmark, Finland, France, Germany, Greece, Hungary, Ireland, Italy, Luxembourg, Macedonia, Montenegro-Serbia.
Every month we are very close with our budget. It takes money to be available to people in other areas as well as having supplies like rosaries, bibles, pamphlets, Catechisms etc for sharing with Non Catholics. At this time to stay comfortably out of the red we need 300.00 a month. Please read the message Giving to Gods Work and then decide how you can give. Everyone should give something. It does not have to be much.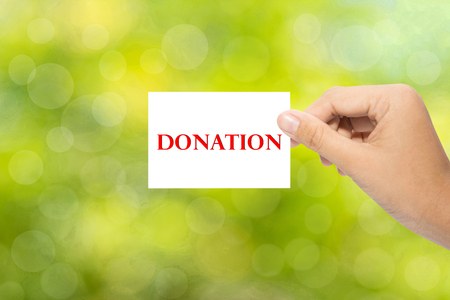 To Donate online go to: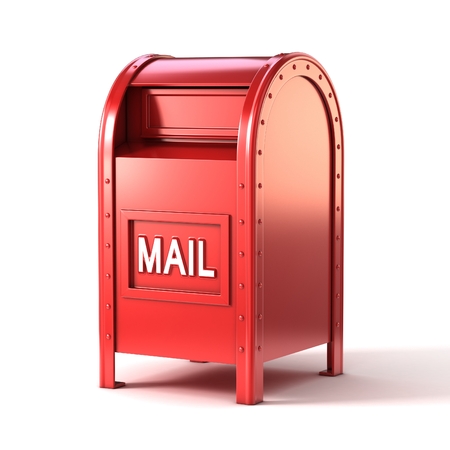 To Donate by Mail:
Our address is
Vatican in Exile
829 NE Chester
Topeka, Kansas 66616
Make Checks payable to:
Vatican in Exile