Catechism 14: A Description of the Church; The Bride of Christ, Part 2
---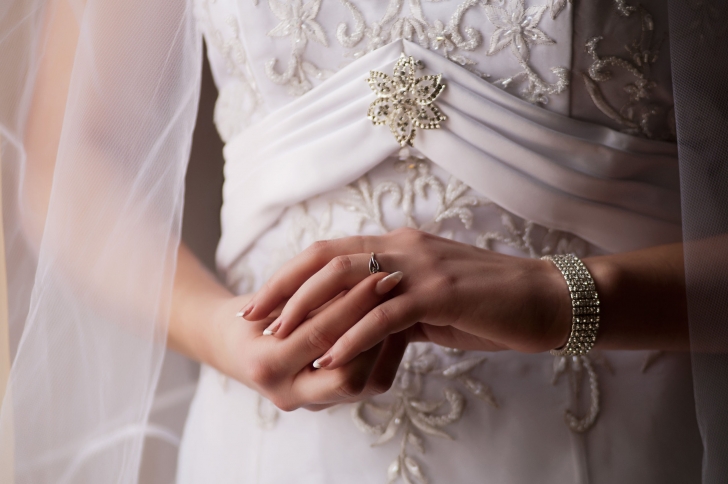 If you have not read Part 1 of this Catechism Lesson, I would recommend reading it first or reading it to freshen your memory.


j) Love rejoiceth not in iniquity, but rejoiceth with the truth:
St. Alphonso says, "Charity, (agape love) and truth always go together." he goes on to say that, "God wishes us to love him with our whole heart: Thou shalt love the Lord thy God with thy whole heart, and with thy whole soul, and with thy whole strength. (Deuteronomy 6:5) that person loves Jesus Christ (who is Truth) with his whole heart who says to him with the Apostles; Lord, what wilt Thou have me to do?"
The Bride of Christ does not rejoice IN the midst of sin that is found amongst her. But she does rejoice WITH the truth. Jesus Christ is the truth and she desires to fully surrender to His will. To walk in the path of righteousness, beside Him, WITH Him, doing His will, for His name sake.
k) Love beareth all things: The word "beareth" in 1 Corinthians 13:7 is the Greek word "stego".
To understand how it is being used. You can go to these other verses and see the Greek word "stego" being translated as the word Roof. (Matthew 8:8, Mark 2:4, Luke 7:6). Agape Love is like a roof. Love covers. One standard lexicon defines this word like this: "love bears" means "to cover" or "to pass over in silence" or, here it is, "to keep confidential." Love bears all things: it keeps things confidential.

That's what the Bride of Christ through the Priest does in the confessional:
"The Confessor Must Observe the Seal of Confession : Since each one is most anxious that his sins and defilements should be buried in oblivion, the faithful are to be admonished that there is no reason whatever to apprehend that what is made known in confession will ever be revealed by the priest to anyone, or that by it the penitent can at any time be brought into danger of any sort. The laws of the Church threaten the severest penalties against any priests who would fail to observe a perpetual and religious silence concerning all the sins confessed to them. Let the priest, says the great Council of Lateran, take special care, neither by word or sign, nor by any other means whatever, to betray in the least degree the sinner." -Catechism of the Council of Trent
l) Love believeth all things:
"Believeth" comes from the greek word, "pisteu". Which means, "to think to be true, to be persuaded of, to credit, place confidence in, to trust" It means that the Bride of Christ is to have confidence in the Groom, Jesus Christ. They are to trust Him and to always give Him the benefit of the doubt, believing the best of Him. It is a relationship that is not filled with suspicion, but complete trust. We should always have in our heart and on our lips the words, "Jesus I trust in You."
m) Love hopeth all things:
Referring to the death of Joseph in the Old Testament....
And he died being a hundred and ten years old. And being embalmed he was laid in a coffin in Egypt. (Genesis 50:25)
The word "coffin" here comes from the Hebrew word 'arown, which has been translated as coffin, chest, and ark, (as in the ark of the covenant).
The President of my College told this story one time:
"How well do I recall the day my sister came home and announced her engagement. I remember that she got out the old family cedar chest and made a hope chest out of it. It had been just an old storage chest, a combination sofa and cabinet, but now that old chest took on new life. It became a hope chest. Week after week she placed things in the hope chest looking forward to the day of the marriage. Finally, the day before the wedding she opened it and took out what she had placed in it. The old cedar chest was a hope chest and the wedding day had come."
To the Bride of Christ, which we as Catholics are all a part of, a coffin is not a coffin but a "hope chest." That hope began the day the Church was established and the old drab looking casket is now a hope chest. Day by day we are putting things in that hope chest as we serve the Lord and lay up treasures in Heaven. One day perhaps we shall be buried in what the world calls a coffin, but for those of us who truly are a part of the Bride of Christ it will be a hope chest. Thank God, on the "wedding day," the hope chest will be opened, and what was placed in it will come out.
Looking for the blessed hope and coming of the glory of the great God and our Saviour Jesus Christ, Who gave himself for us, that he might redeem us from all iniquity, and might cleanse to himself a people acceptable, a pursuer of good works. (Titus 2:13)
Let us be glad and rejoice, and give glory to him; for the marriage of the Lamb is come, and his wife hath prepared herself. And it is granted to her that she should clothe herself with fine linen, glittering and white. For the fine linen are the justifications of saints. (Apocalypse/Revelation 19:7-8)
n) Love endureth all things:
There are things coming from the outside that would try to keep the Bride of Christ from enduring, or to bear under circumstances. Thats why when a man and a women gets married they say, "For better, for worse. For richer, for poorer. In sickness, and in health."
The Church has proven this in countries where there has been much persecution. It is those places where the Church, the Bride of Christ, has grown the most and the strongest.
For what glory is it, if committing sin, and being buffeted for it, you endure? But if doing well you suffer patiently; this is thankworthy before God. (I Peter 2:20)
4. The bride of Christ should have fear toward Christ her husband
Nevertheless let every one of you in particular love his wife as himself: and let the wife fear her husband. (Ephesians 5:33)
In what way does the Bride of Christ fear her Husband Jesus?
"In good men, the fear of God is a holy awe or reverence of God and his laws, which springs from a just view and real love of the divine character, leading the subjects of it to hate and shun every thing that can offend such a holy being, and inclining them to aim at perfect obedience. This is filial fear."- 1828 Noah Webster's American Dictionary of the English Language.
Chrysostum, concerning Ephesians 5:33, says, "How, one may say, is there to be love when there is respect? Love is most powerfully present when accompanied by respect. For what she loves she also reveres, and what she reveres, she also loves. She reveres him as the head and loves him as a member of the whole body.
If the Bride of Christ needs wisdom in how to run the Church a fear, a reverence for her Husband Christ is needed.
The fear of the Lord is the beginning of wisdom. A good understanding to all that do it. Psalms 110:10 DRB/ Psalms 111:10
Therefore fear the Lord, and serve him in truth and with your whole heart, for you have seen the great works which he hath done among you. I Kings DRB/1 Samuel 12:24
5. The Bride of Christ should be in Submission to her Husband Christ
"Wives, submit yourselves unto your own husbands, as unto the Lord. For the husband is the head of the wife, even as Christ is the head of the church: and he is the saviour of the body. Therefore as the church is subject unto Christ, so let the wives be to their own husbands in everything. Husbands, love your wives, even as Christ also loved the church, and gave himself for it. . . . This is a great mystery: but I speak concerning Christ and the church" (Ephesians 5:22-25, 32).
The Church then, according to St. Paul, is ever obedient to Christ, and can never fall from him, but remain faithful to him, unspotted and unchanged to the end of the world.-Douay Rheims Commentary
The union of Christ and His bride the church is holy. Just as a congregation of heretics, however, cannot rightly be called the church of Christ and cannot have Christ as its head, so cannot be truly called holy if there is a disregard for the way of life taught by Christ-Jerome
6.The Bride of Christ will be intimate with Christ her Husband.
God had a complaint about the church in Ephesus and it was this: But I have somewhat against thee, because thou hast left thy first charity (Thy first love). (Apocalypse/Revelation 2:4)
The church in Ephesus was busy doing many things for God, yet Jesus said, But I have somewhat against thee, because thou hast left thy first charity (Thy first love).
The Lord commanded them, "Be mindful therefore from whence thou art fallen: and do penance, and do the first works." (Apocalypse/Revelation 2:5).
Below I would like to suggest some "first works" that were given to me at one time to help me to get back to that first charity, that first love, that intimacy all of us as a part of the Bride of Christ should have with Him.
A. You delight in someone else more than you delight in the Lord.
Your love for God should be foremost in your heart, exceeding the bond of any other relationship. Jesus identified the greatest of all commandments: "And thou shalt love the Lord thy God, with thy whole heart, and with thy whole soul, and with thy whole mind, and with thy whole strength." (Mark 12:30).
B. Your soul does not long for times of rich fellowship with God in times of meditating on Him through reading Scripture, Pious books and prayer.
"Thou shalt love the Lord thy God with thy whole. . . soul . . ." (Mark 12:30). When your mind, will, and emotions wander from devotion to God, watch out.
Your relationship with God deepens as you spend time with him and commune with Him in prayer. If you forsake this fellowship, your understanding of your true condition before God will grow dull. As God's children, His friends, and His bride (see Matthew 5:44–45, James 2:23, John 15:15, and Apocalypse/Revelation 21:9), it is critical that we draw near to Him to engage in our relationship with Him. (See James 4:7–8.)
C. Your thoughts in leisure moments do not honor the Lord.
"Thou shalt love the Lord thy God with thy whole. . . mind . . ." (Mark 12:30). The things that captivate your thoughts in leisure moments reveal much about the priorities of your heart. The Apostle Paul instructed us, "whatsoever things are true, whatsoever modest, whatsoever just, whatsoever holy, whatsoever lovely, whatsoever of good fame, if there be any virtue, if any praise of discipline, think on these things." (Philippians 4:8).
D. You make excuses for doing things that displease the Lord, claiming to be "only human."
"Thou shalt love the Lord thy God with thy whole . . . strength" (Mark 12:30). God wants you to dedicate your life to Him as a "living sacrifice" (see Romans 12:1–2), discerning His will in all things and walking in obedience to Him. As your Good Shepherd, He will lead you "He hath led me on the paths of justice, for his own name' s sake." (Psalm 22:33 DRB, 23:3).
There is no excuse for disobeying the Lord. His grace is sufficient to rescue you from every temptation. (See I Corinthians 10:13.) The truth is, "But every man is tempted by his own concupiscence, being drawn away and allured. Then when concupiscence hath conceived, it bringeth forth sin. But sin, when it is completed, begetteth death. Do not err, therefore, my dearest brethren." (James 1:14–16).
Your obedience to God demonstrates your love for Him. Jesus said, "If you love me, keep my commandments." (John 14:15). "If you love me, keep my commandments." (John 15:10).
E. You do not willingly and cheerfully give to God's work or to the needs of others.
Generosity is part of God's holy character: "For God so loved the world, as to give. . ." (John 3:16), and He "loveth a cheerful giver" (II Corinthians 9:7). Therefore, "He that hath the substance of this world, and shall see his brother in need, and shall shut up his bowels from him: how doth the charity of God abide in him? " (I John 3:17).
As believers, we are to love and give—even to our enemies. (See Luke 6:27–36, Romans 12:20, and Matthew 5:42.) We can do this only by the grace of God, as He renews our minds and teaches us to walk in obedience to His voice.
F. You cease to treat others as you would treat the Lord.
Jesus said, "A new commandment I give unto you: That you love one another, as I have loved you, that you also love one another." (John 13:34). "Love one another" is not a suggestion; it is a command that we are enabled to fulfill by the work of the Holy Spirit in our lives.
Do you find that you are quick to judge and condemn others? Consider God's love for you and His command that you love others with His love. "In this is charity: not as though we had loved God, but because he hath first loved us, and sent his Son to be a propitiation for our sins. My dearest, if God hath so loved us; we also ought to love one another." (I John 4:10–11).
G. You view Christ's commands as restrictions to your happiness rather than expressions of His love.
God's commandments, the words of your wise and caring Father, lead you toward what is good and away from what is evil. "He that hath my commandments, and keepeth them; he it is that loveth me. And he that loveth me, shall be loved of my Father: and I will love him, and will manifest myself to him." (John 14:21). Obedience to His commandments brings true freedom and joy. (See John 8:31–32, 36.)
H. You strive for affirmation from the world rather than approval from the Lord.
Jesus faced misunderstandings and rejection because of His obedience to God, and you will face similar situations. "If you had been of the world, the world would love its own: but because you are not of the world, but I have chosen you out of the world, therefore the world hateth you." (John 15:19).
"Love not the world, nor the things which are in the world. If any man love the world, the charity of the Father is not in him. For all that is in the world, is the concupiscence of the flesh, and the concupiscence of the eyes, and the pride of life, which is not of the Father, but is of the world. And the world passeth away, and the concupiscence thereof: but he that doth the will of God, abideth for ever." (I John 2:15–17).
I. You fail to make Christ or His words known because you fear rejection.
If your faithfulness to God depends on the reaction of those around you, you are serving men instead of serving God. (See Galatians 1:10.) Jesus' obedience to God aggravated many people, including the religious leaders of his community. "Remember my word that I said to you: The servant is not greater than his master. If they have persecuted me, they will also persecute you: if they have kept my word, they will keep yours also." (John 15:20).
Be faithful to proclaim the truth in love, because God "hath said: I will not leave thee, neither will I forsake thee. So that we may confidently say: The Lord is my helper: I will not fear what man shall do to me." (Hebrews 13:5–6).
J. You refuse to give up an activity that you know is offending a weaker brother.
In every generation, Christians seek God's will concerning discretionary activities. "Therefore every one of us shall render account to God for himself. Let us not therefore judge one another any more. But judge this rather, that you put not a stumbling block or a scandal in your brother's way. I know, and am confident in the Lord Jesus, that nothing is unclean of itself; but to him that esteemeth any thing to be unclean, to him it is unclean. For if, because of thy meat, thy brother be grieved, thou walkest not now according to charity. Destroy not him with thy meat, for whom Christ died." (Romans 14:12–15). (See also Romans 12:10 and Philippians 2:3–8.)
K. You become complacent toward sinful conditions around you.
Jesus warned that "And because iniquity hath abounded, the charity of many shall grow cold." (Matthew 24:12). Witnessing the sinfulness of the world around you should motivate you to follow after God with even greater determination. "Be sober and watch: because your adversary the devil, as a roaring lion, goeth about seeking whom he may devour. Whom resist ye, strong in faith: knowing that the same affliction befalls your brethren who are in the world." (I Peter 5:8–9).
L. You are unwilling to forgive your offenders.
" If any man say, I love God, and hateth his brother; he is a liar...." (I John 4:20). Holding a grudge against another person indicates that you have lost sight of the greatness of God's forgiveness of your sin and your need for His grace. (See Matthew 18:21–35.)
Bitterness is the natural fruit of unforgiveness. As believers, we are to "Follow peace with all men, and holiness: without which no man shall see God. Looking diligently, lest any man be wanting to the grace of God; lest any root of bitterness springing up do hinder, and by it many be defiled." (Hebrews 12:14–15). A spirit of forgiveness is essential to the Christian. Jesus said, "But if you will not forgive, neither will your Father that is in heaven, forgive you your sins." (Mark 11:26).
A prayer of ancient Israel's leader, Moses, gives us insight into the goal of keeping our first love: "If therefore I have found favour in thy sight, shew me thy face, that I may know thee, and may find grace before thy eyes:" (Exodus 33:13).The longing of our hearts should be to know God, to know Him intimately. That is the reason for knowing His ways and His will: to know Him. And this is God's promise to His children: "You shall seek me, and shall find me: when you shall seek me with all your heart. And I will be found by you...." (Jeremiah 29:13, 14a).
If your love for God has grown cold, take steps to renew your relationship with Him. Return to your first love. 2
In conclusion there can only be one Bride, one Church. Those outside the Catholic Church are not part of the Bride of Christ.
Christianity, like marriage is exclusive in its bonds. There is only one church that Christ loves not two.-Cyprian
2
Institute in basic life Principles